Wisconsin Failure to Yield Right-of-Way Course
Failure to Yield the Right-of-Way is the traffic law violation more often involved in crashes than any other. Some of the crashes involve the most vulnerable Wisconsinites -- pedestrians, bicyclists, kids, the disabled, and motorcycle or moped riders. The Wisconsin Department of Transportation therefore requires additional education for any drivers who commit a Failure to Yield violation.
This 2-hour state-approved class brings a unique, engaging approach to resolving right-of-way conflicts through a series of videos and multimedia slides. It fulfills the requirement for driver training in order to avoid a license suspension after receiving a failure to yield the right-of-way violation. Among the topics to be covered are:
Wisconsin Statutes on right-of-way for various situations and different road users
How to determine right-of-way -- just what IS right-of-way
Right-of-Way rules for common and uncommon situations
The Move Over Law
The "Share the Road" Supplement to the Wisconsin Drivers' Handbook -- what it can teach us about being a better driver
Class Sample
Show Course ID: 0
Approved By:

Wisconsin Department of Transportation
Instructor Bio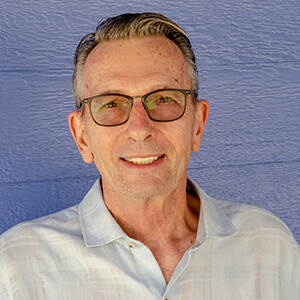 Rob Robison is the Subject Matter Expert for At Your Pace Online's Driver Safety courses. He has a Bachelors degree from Master's College and spent 37 years in the oil industry, traveling throughout the West. He has driven, in his words, "a million miles" on all types of roads, from dirt tracks to L.A. freeways. It was during these years that he developed a true respect for the privilege of driving and came to understand the need and value for safe driving education. Being exposed to highway conditions both on a motorcycle and in autos and other vehicles gave him valuable lessons in traffic safety. Rob holds a teaching certificate from the state of Arizona for Driver Safety, as well as multiple state course presentations for At your Pace Online Driver Safety.