Oregon Distracted Driving Avoidance Course
Oregon court judges may order a first time offender of the hands-free and distraction-free driving law to pay for and complete an approved Distracted Driving Avoidance course instead of paying a fine. Our approved course features an overview of possible distractions while on the road, Oregon's laws on hands-free driving, crash statistics, teen driving concerns, and crash prevention.
Learn about actions to mitigate the risks of driving while impaired, distressed, or distracted. Familiarize yourself with techniques for responding to rough road conditions, aggressive drivers, and other hazards.
We'll analyze the challenges that face drivers in different areas, how reaction time is lengthened when engaging in unnecessary activities while driving, and how to be an attentive and self-aware driver. Lastly, we'll demonstrate how to identify, manage, and avoid stress, fatigue, and emotional distress behind the wheel.
After each lesson, students will be asked a single question about the material. There are two quizzes of 10 questions each that will assess the student's absorption of the material. Successful completion of the course will unlock the Certificate, which must be sent to the court as proof within 120 days of sentencing.
Show Course ID: 0
Approved By:

Oregon Department of Transportation
Instructor Bio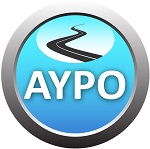 At Your Pace Online is a leader in the online education sphere. It offers thousands of hours of education in hundreds of markets and is approved in to offer high quality education that helps you to avoid traffic violations and accidents.