Idaho 6 Hour Traffic School
This 6 hour Traffic School course is approved by the Idaho Department of Transportation's Division of Motor Vehicles, and can help a driver remove 3 points from their driving record. By removing 3 points from their records, drivers can possibly avoid further DMV action against their drivers license and possibly lower their insurance rates. Talk to your insurance provider to see if you can receive a discount on your rates!
The course has to be taken BEFORE a suspension for an accumulation of points takes place. The course will not help if taken after a suspension.
This course is made up of seven segments that cover all the required subject matter from the state. They are:
The Road and Driving in Idaho
Directions for Drivers
Driving Environments
Drivers
The Physical Limits of Driving
Negative Factors on Our Bodies
Safety Strategies
At the end of the course is a 25 question final quiz that the student must achieve an 80% score to pass. The student may attempt the final exam as many times as needed to pass. Once the student had passed and taken a short mandatory questionnaire, they will receive a completion certificate that they can then submit to the Idaho DMV.
Class Sample
Show Course ID: 0
Approved By:

Idaho Transportation Department Division of Motor Vehicles
Instructor Bio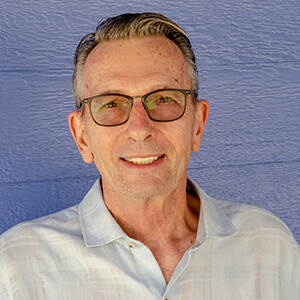 Rob Robison is the Subject Matter Expert for At Your Pace Online's Driver Safety courses. He has a Bachelors degree from Master's College and spent 37 years in the oil industry, traveling throughout the West. He has driven, in his words, "a million miles" on all types of roads, from dirt tracks to L.A. freeways. It was during these years that he developed a true respect for the privilege of driving and came to understand the need and value for safe driving education. Being exposed to highway conditions both on a motorcycle and in autos and other vehicles gave him valuable lessons in traffic safety. Rob holds a teaching certificate from the state of Arizona for Driver Safety, as well as multiple state course presentations for At your Pace Online Driver Safety.