Texas 6 Hour Driver Safety Course
The 6 hour Driver Safety course for drivers in the state of Texas is intended to assist Texas drivers in reducing the number of points on their driving record, or in obtaining a higher level of driving skill. It is approved by the Texas Department of Licensing and Regulation and provides all the subjects required.
The subjects included are:
The Course Introduction
The Traffic Safety Problem in Texas
Factors influencing Driver Performance
Traffic laws and procedures
Special Skills for Difficult Driving Environments
Physical Forces that Influence Driver Control
Perceptual Skill Needed for Driving
Defensive Driving Strategies
Driving Emergencies
Occupant Restraints and Protective Equipment, and
Alcohol and Traffic Safety
The course is divided into video and text segments with four quizzes, that are informative and instructive. Once a driver has completed the course, they will be provided with a Uniform Certificate of Course Completion for Driving Safety that they can then, in turn provide the court.
Show Course ID: 0
Instructor Bio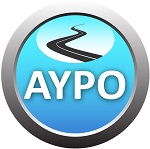 At Your Pace Online is a leader in the online education sphere. It offers thousands of hours of education in hundreds of markets and is approved in to offer high quality education that helps you to avoid traffic violations and accidents.