Texas 6 Hour Driver Safety Course
The 6 hour Driver Safety course for drivers in the state of Texas is intended to assist Texas drivers in reducing the number of points on their driving record, or in obtaining a higher level of driving skill. It is approved by the Texas Department of Licensing and Regulation and provides all the subjects required.
The subjects included are:
The Course Introduction
The Traffic Safety Problem in Texas
Factors influencing Driver Performance
Traffic laws and procedures
Special Skills for Difficult Driving Environments
Physical Forces that Influence Driver Control
Perceptual Skill Needed for Driving
Defensive Driving Strategies
Driving Emergencies
Occupant Restraints and Protective Equipment, and
Alcohol and Traffic Safety
The course is divided into video and text segments with four quizzes, that are informative and instructive. Once a driver has completed the course, they will be provided with a Uniform Certificate of Course Completion for Driving Safety that they can then, in turn provide the court.
Show Course ID: 0
Instructor Bio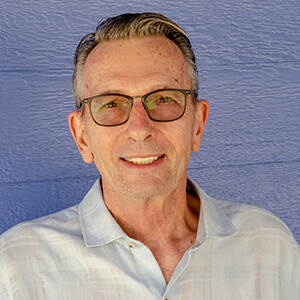 Rob Robison is the Subject Matter Expert for At Your Pace Online's Driver Safety courses. He has a Bachelors degree from Master's College and spent 37 years in the oil industry, traveling throughout the West. He has driven, in his words, "a million miles" on all types of roads, from dirt tracks to L.A. freeways. It was during these years that he developed a true respect for the privilege of driving and came to understand the need and value for safe driving education. Being exposed to highway conditions both on a motorcycle and in autos and other vehicles gave him valuable lessons in traffic safety. Rob holds a teaching certificate from the state of Arizona for Driver Safety, as well as multiple state course presentations for At your Pace Online Driver Safety.