Tennessee 4 Hour Traffic School
This 4-hour state-approved online version of Traffic School brings a unique, engaging approach to every topic required by the state for Traffic School. Using a mixture of video, illustrations, and slides, the class gives students all the basic tools they need to be safer drivers and avoid any future tickets, crashes, or traffic-related financial losses. Among the topics to be covered are:
How to Prepare Your Vehicle and Yourself to Drive
Techniques for Taming Emotions and Improving Behavior While Driving
Challenges for Novice Drivers and Older Drivers
Creating and Maintaining a Space Cushions
Driving Conditions Are Beyond Your Control, such as poor weather, heavy traffic, or bad road conditions
Safe Driving Habits & Sharing the Road with Pedestrians, Bicycles, Motorcycles, and Large Trucks
What is Right-of-Way?
What to Do with Tailgaters
Distracted Driving (including Cell Phones), Drowsy Driving, Impaired Driving, Aggressive Driving & Road Rage, How to Avoid It & What to Do if You Encounter It
How to Avoid a Crash & What to Do if a Crash is Unavoidable
Class Sample
Show Course ID: 0
Approved By:

Tennessee Department of Safety & Homeland Security
Instructor Bio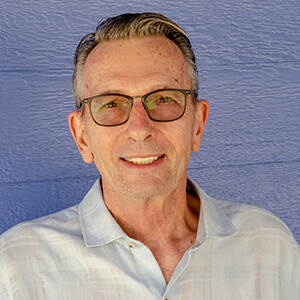 Rob Robison is the Subject Matter Expert for At Your Pace Online's Driver Safety courses. He has a Bachelors degree from Master's College and spent 37 years in the oil industry, traveling throughout the West. He has driven, in his words, "a million miles" on all types of roads, from dirt tracks to L.A. freeways. It was during these years that he developed a true respect for the privilege of driving and came to understand the need and value for safe driving education. Being exposed to highway conditions both on a motorcycle and in autos and other vehicles gave him valuable lessons in traffic safety. Rob holds a teaching certificate from the state of Arizona for Driver Safety, as well as multiple state course presentations for At your Pace Online Driver Safety.